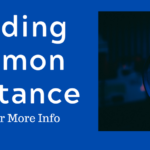 Dear Metro Baptist Churches,
My name is Chad Hunsberger.  I am the Lead Pastor of Colonial Heights Baptist Church in Ridgeland.  I am also the chairman of the Strategic Planning Committee for the Metro Baptist Association.  As such, I wanted to let you know that our strategy has not changed but during these uncertain times it is only increased.
As a collective and cooperative work of more than 90 churches in Hinds and Madison counties, we seek to honor Christ by fulfilling His plan for all nations. Together, we exalt Christ, edify the church, and expand the Kingdom.
I want you to know that there are churches large and small represented in this association and we are all in uncharted territory.  We, as pastors, must be caring for one another as we care for our people.  Now, more than ever, we need to be working alongside one another to care well for our church members and our communities.
While all of us are trying to learn how to best care for our members, some of us are choosing to do so through online resources such as livestreaming services or sermons.  I want to let you know that if this is not something you are familiar with or have not done before there are churches willing to help you.  Below is a list of churches who have offered to record a sermon for you on their campus that you could later post on social media or they can help you find the best platform as such.
Colonial Heights (Ridgeland)
First Baptist Church Jackson
First Baptist Church Ridgeland
Morrison Heights (Clinton)
As we all think creatively of ways to care for our communities during this time consider weekend snack packs for the kids that rely on the public-school system for their meals, phone call visitations, helpful online resources and more.
May we all be reminded of the sovereignty of God during this time.  While these are uncertain times for us, they are not uncertain for Him.  While we do not know what tomorrow holds, He is providentially guiding us through every step.  Be the light to those living in the dark.
If I can serve you in anyway please let me know.
Be Joyful,
Chad Hunsberger